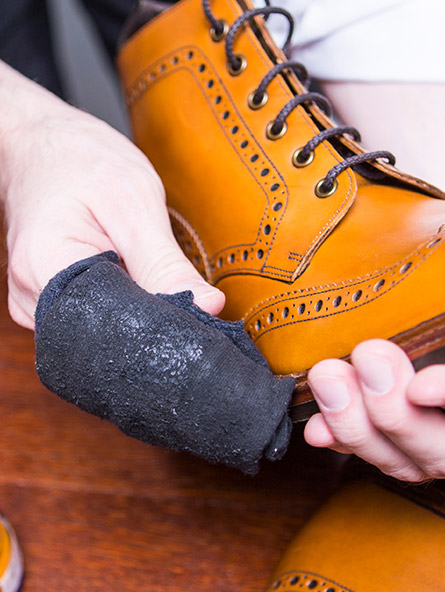 Products
Finishing materials
Finishing is the final stage of the footwear manufacturing process, where the final look of the shoe is created.
For this process, we offer a wide range of finishing agents, materials that are easy-to-apply and dry quickly. All our agents are neither toxic nor have an unpleasant smell.
We also distribute upper cleaners for removing manufacturing impurities, natural fat, or any kind of pollutions, all this without damaging the surface of the leather.
In our product range, you can find waxes, cremes, and sprays in different colors. These products are easy to apply and dry quickly, while also granting the upper a natural shine. We also provide special finishing products for leather and PU sole treatments.